Exton Dental Implants
Restore the Appearance & Function of Your Teeth
Missing teeth can cause a variety of problems. When people are missing teeth, they tend to hide their smiles and self-esteem and confidence can be damaged. In addition, the space where teeth are missing is prone to infection and allows the surrounding teeth to shift position. At Integrated Dental Care, our dentist provides dental implants in Exton to provide a lasting solution for missing teeth.
---
If you are wondering if dental implants are a good option for you, call our office today at (610) 600-9745 to schedule an appointment for a consultation.
---
Lasting Solutions for Missing Teeth
Placing dental implants is a complex procedure that requires a dentist with the right training, tools, and expertise. At Integrated Dental Care, we are equipped with cutting edge technology and continually focused on improving our technique to provide our patients with the best experience possible. We provide dental implants with results that are beautiful and natural looking. At Integrated Dental Care, we offer multiple implant systems because we recognize that no single implant system is ideal for every patient. We therefore select implant systems that works best for each patient's specific needs and circumstances.
The dental implant process involves:
An impression is made to create the replacement tooth
A metal post is surgically placed under the gumline and secured to the jawbone
The post and jawbone are allowed to heal and fuse together
A new synthetic tooth is attached to the metal post after it has fully healed
A dental implant provides a secure replacement tooth that looks and feels like your own natural tooth. This allows you to eat normally and participate in any activity without worrying that the tooth will shift or fall out. After the initial healing, you will brush and floss your teeth like normal and visit the dentist regularly for exams and cleanings to keep your implant in good shape and maintain your overall oral health.
All-On-4 Implants
When a full arch of replacement teeth is needed, individual dental implants may not be the most viable or convenient method of addressing the problem. All-on-4 provides a full set of teeth with only four implants to support the full arch, either upper or lower. We provide all-on-4 dental implants in Exton in our office, so our patients can enjoy replacement teeth that look and act natural.
This procedure may be a good option for patients who:
Require a full arch of replacement teeth
Want permanent replacement teeth
Don't have enough bone density for a full set of individual implants
Need a faster and more affordable solution for replacement teeth
You will care for your All-on-4 implants the same way that you care for your natural teeth. You can enjoy all your favorite foods without worrying about damaging the dentures or discomfort. Brush as you would your natural teeth and visit the dentist for regular exams.
Frequently Asked Questions About Dental Implants
How Do I Care For Dental Implants?
Preventative dental practices are essential in caring for your implants. In addition to brushing your teeth twice daily, it is important to floss as well. It is also a good idea to use a small interdental brush in order to care for hard to reach areas. Avoid chewing foods that could potentially damage your dental implants, such as hard candy or chips. Feel free to contact the professionals at Integrated Dental Care if you have any further questions about caring for your dental implants.
Who is a Good Candidate for Dental Implants?
A good candidate for dental implants is someone who has one or more missing teeth and desires a long-term solution to restore their smile and oral function. They should have a healthy jawbone with adequate bone density to support the implant. Candidates should have good overall oral health, including healthy gums, as gum disease can compromise the success of the implant. Finally, individuals who are committed to maintaining proper oral hygiene and regular dental visits are ideal candidates for dental implants.
How Much Do Dental Implants Cost?
The cost of dental implants can vary depending on several factors. Scheduling a consultation to discuss your specific situation can get you a more accurate number. The total cost of a dental implant treatment can range. It's important to consult with our Exton dentist to get an accurate estimate.
How Long Do Dental Implants Last?
With proper care and maintenance, dental implants can last a lifetime. Their longevity depends on factors such as oral hygiene, regular dental check-ups, and overall health. Adhering to a good oral care routine and avoiding habits like smoking can significantly contribute to the long-term success of dental implants.
What are the Benefits of Dental Implants?
Dental implants offer numerous advantages, including improved oral health, enhanced appearance, and increased confidence. They provide sturdy support and stability for artificial teeth, enabling better chewing and speaking abilities. Unlike removable dentures, implants eliminate discomfort and slippage, promoting a natural and secure fit. They also preserve adjacent teeth, prevent bone loss, and contribute to long-term oral health and well-being.
Schedule a FREE Consultation Today!
The first step is to determine if you are a candidate for dental implants in Exton. We start with a thorough examination, including your records, any existing conditions, and other factors. Scans are taken to locate the bone sinuses and nerves and we create a computer simulation of the implants to maximize support for your replacement teeth.
A new set of teeth is fabricated for your specific needs. For All-on-4 procedures, surgery is performed to place the dental implants in your jawbone, which will be used to secure your replacement teeth. After the area has healed and the implant has fused to the jawbone, we will attach the denture. Whether you need a single implant or a full set of replacement teeth, we create a treatment plan that is customized for you.
---
Please call (610) 600-9745 to schedule a free consultation for dental implants in Exton today!
---
Related Reading:
Aligning Patient Experiences
"The care and attention from all who work at Integrated Dental is exceptional. Dr Nakamora takes all the time that's needed to discuss and implement the procedures that has been thoroughly explained."
Jerry H.
WHY CHOOSE US?
LET US TRANSFORM YOUR SMILE
Cutting Edge Technology

We are constantly utilizing state of the art technology to provide our patients with superb care.

Welcoming Office Environment

We prioritize the comfort of our patients, so our friendly staff is always providing excellent and attentive care.

Expertise in Periodontics & Prosthodontics

Your dental health is always a priority. Our Doctor has been duel-trained in both periodontics & prosthodontics.

Comprehensive Dental Care

Our expert team is here to help with all dental needs, providing patients with personalized treatments.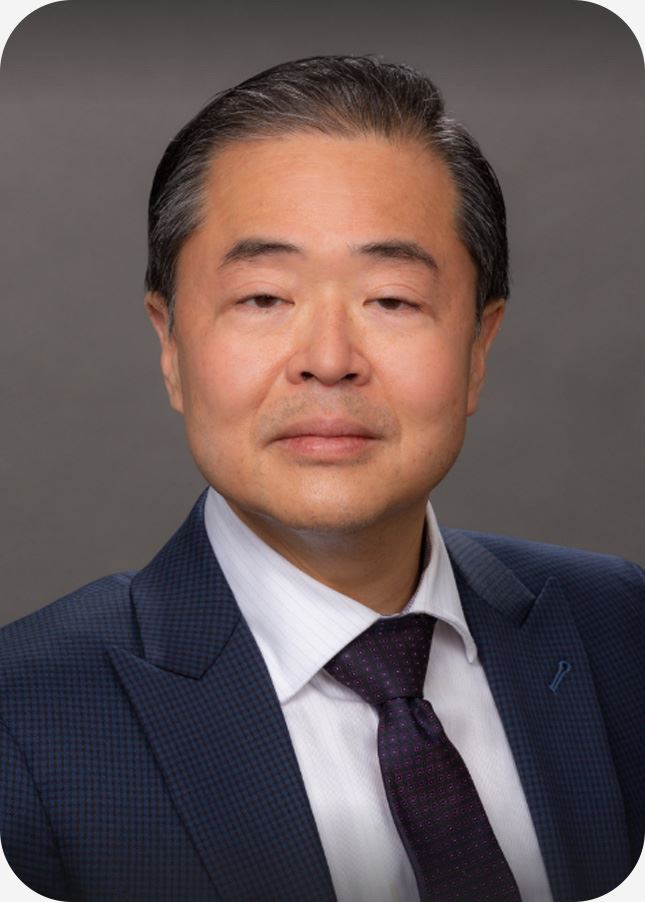 DR. SCOTT NAKAMURA
OWNER, DENTIST