Exton Periodontics & Gum Disease Treatments
Specialized Training in Periodontics for Effective Treatment
Periodontal disease is common and affects millions of people in the United States. Integrated Dental Care offers periodontics and gum treatments in Exton from a dentist with specialized training and experience. We are equipped to address all your dental needs to help restore your oral health and prevent problems.
---
If you think you may have gum disease, please call (610) 600-9745 to schedule an appointment.
---
Causes & Signs of Gum Disease
Some of the potential causes of gum disease include:
Bacteria in the mouth, resulting in plaque and tartar between the teeth and the gums
Pregnancy
Hormonal changes
Diseases such as diabetes
Genetics
Certain medications
Tobacco use
Regular brushing, flossing, and professional cleanings can help prevent gum disease and catch the problem early when it is easiest to treat.
Signs of gum disease include:
Gums that are red, bleeding, or swollen
Bad breath
Loose teeth
Pain when chewing
Sensitive teeth
Gums that appear to be receding
The signs and treatment options vary, depending on the stage of gum disease. In the early stages, the signs are minimal. However, as the disease becomes more advanced, the tooth roots can become exposed and more prone to infection, bone loss, and tooth loss. It is important to seek treatment as early as possible to preserve your gum tissue and teeth.
The Stages of Gum Disease
Periodontal disease has two main stages: gingivitis, or the early stage, and periodontitis, or the advanced stages.
Gingivitis
When a patient has gingivitis, the gums will be easily irritated, often bleeding during gentle tooth brushing. Additionally, their gums will be observably inflamed with the tissues being swollen and red.
Early Periodontitis
During this stage of gum disease, the gums will become even more inflamed, which causes them to start to pull away from the teeth. This results in what is commonly referred to as periodontal pockets. It is easy for these pockets to become infected as food, plaque, and bacteria collect in them. Infection can also result in bone damage due to the bacteria as well as the body's immune system attempt to kill the infection.
Moderate Periodontitis
As gum disease worsens, it causes the previous symptoms to become more severe. During this stage, it is not uncommon for someone to complain of discomfort. Additionally, the gums will recede further from the teeth, the supporting bone is lost due to damage from infection, and the teeth begin to loosen.
Advanced Periodontitis
When the infection spreads beneath the gum tissue, it causes painful abscesses to form. These abscesses are a major cause of tooth loss.
Can Periodontal Disease Kill You?
Believe it or not, gum disease can eventually kill you. This is because it has been linked to major fatal health conditions, such as strokes, certain cancers, heart disease, and even preterm or stillborn births.
Gum Disease Treatment Options
When treating a patient with gum disease, we begin with a thorough examination to assess the health of the teeth and gums and diagnose periodontitis. Based on the results of the examination, we develop a treatment plan that is tailored to the individual needs of the patient. We always discuss your treatment options and answer your questions.
Gum treatments for periodontitis may include:
Periodontal infection therapy, such as antiseptic mouth rinses to kill bacteria
Deep cleanings to remove plaque and tartar
Scaling and root planing for deeper plaque under the gumline
Antibiotics to treat infection
Gum Contouring & Reshaping
The appearance of the gums can cause concern for patients for a few reasons. If gums have receded as a result of gum disease or are just to small or too large, gum contouring and reshaping may be the right solution. Gum contouring is a cosmetic treatment that can change the shape of the gums by removing excessive gum tissue or to restore receded gum tissue.
We are trained and equipped to provide cutting edge periodontics and gum treatments in Exton. If you have been diagnosed with gum disease or have noticed any of the signs of gum disease, it is important to seek treatment as soon as possible to prevent further damage.
---
Please contact our office at (610) 600-9745 to schedule an appointment to discuss gum treatment options.
Aligning Patient Experiences
"I had a lot of dental work to get done because I was deathly afraid to go the dentist before and he was so nice and took his time. I am so happy with how my teeth look now and I am no longer afraid to ..."
J. M.
WHY CHOOSE US?
LET US TRANSFORM YOUR SMILE
Cutting Edge Technology

We are constantly utilizing state of the art technology to provide our patients with superb care.

Welcoming Office Environment

We prioritize the comfort of our patients, so our friendly staff is always providing excellent and attentive care.

Expertise in Periodontics & Prosthodontics

Your dental health is always a priority. Our Doctor has been duel-trained in both periodontics & prosthodontics.

Comprehensive Dental Care

Our expert team is here to help with all dental needs, providing patients with personalized treatments.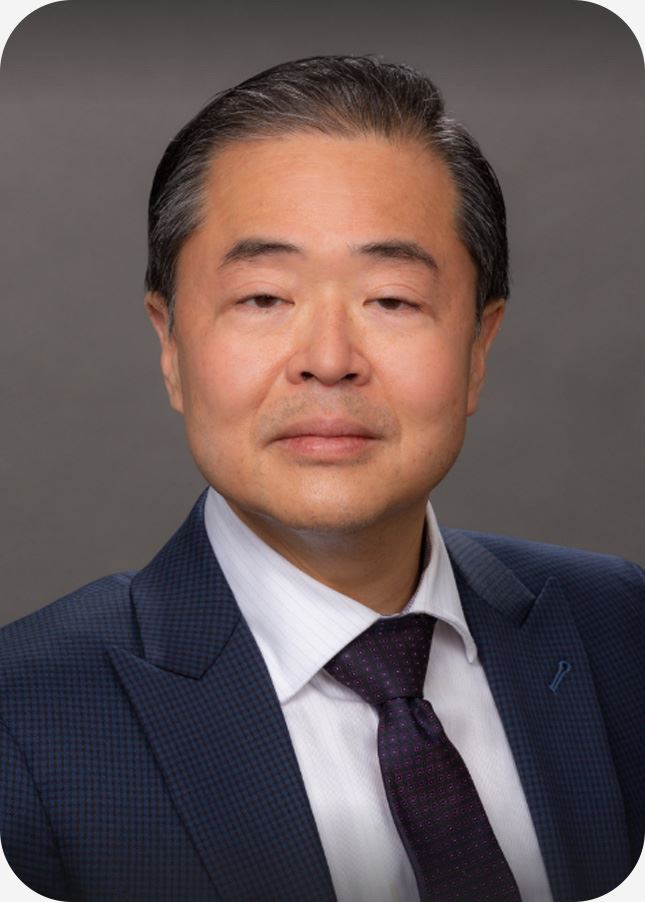 DR. SCOTT NAKAMURA
OWNER, DENTIST