Exton Oral Surgery
Innovative Surgical Technology
Oral surgery may be necessary to treat specific conditions. However, all dentists are not trained to perform surgical procedures. At Integrated Dental Care, we offer oral surgery in Exton from a specialist with extensive training, experience, and cutting edge technology. We provide surgical procedures to help our patients restore and maintain optimal oral health.
---
Please call (610) 600-9745 to schedule an examination to determine if Exton oral surgery is necessary.
---
Reasons for Oral Surgery
Oral surgery is used to treat a variety of conditions and may be needed for several reasons, including heath and cosmetic reasons. Surgical treatment can be useful for teeth that are damaged, decayed, too crowded, or to replace missing teeth. We use cutting edge surgical technology to deliver superior patient care and the best results.
We offer Exton oral surgery procedures for:
Badly decayed and infected teeth
Gum disease
Wisdom teeth removal
Dental implants
We can examine your teeth and provide an opinion regarding the need for oral surgery. If surgery is the best approach for your specific problem, we will explain the procedure that is most beneficial for your oral health and what to expect during the process. In addition, we take the time to answer your questions and provide the information you need to feel comfortable with the procedure.
X-Guide Dynamic 3D Navigation
Our office is equipped with innovative and cutting edge technology, including X-Guide Dynamic 3D Navigation. This groundbreaking surgical system enables us to deliver the most accurate dental implant surgery to our patients. The 3D imaging provides real-time information to place implants with the highest level of precision and control.
The results provided by this technology are:
Extremely accurate
More functional and aesthetic
Minimally invasive
Effective for minimizing complications
Helpful for a faster recovery
Prior to the surgery, advanced software is used to carefully plan the implant location. A small clip with a tiny camera is placed in your mouth to match the digital plan. This camera provides a 3D view for the dentist of all structures in the mouth and a digital treatment plan. The technology provides guidance for the surgeon to deliver more accurate results.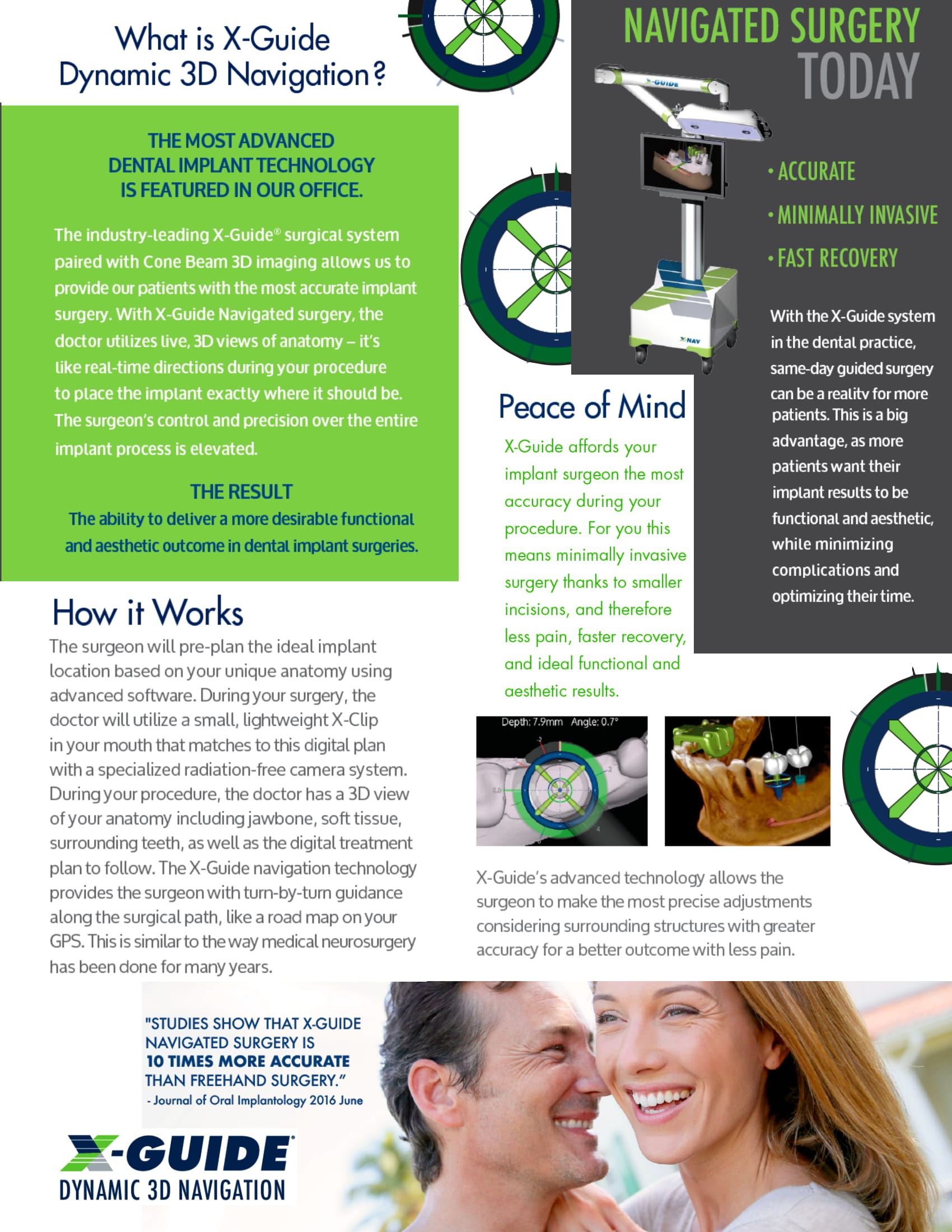 Before & After Surgery
At Integrated Dental Care, we believe in helping our patients prepare for oral surgery and know what to expect. We explain the procedure step-by-step to ensure that you understand what will happen. We generally recommend avoiding eating for a few hours, or from the night before, depending on the procedure and anesthesia that will be used. We recommend that you purchase ice packs, soft foods, water, over-the-counter pain reliever, and anything else you may need, so you can relax comfortably after your surgery.
The recovery time and after surgery instructions will vary, depending on the type of oral surgery that you received. Generally, you may have some bleeding and swelling. We often recommend using ice packs on and off for 15 minutes at a time to reduce selling and using ibuprofen for pain, when needed. You may be given an antibiotic to prevent infection. Be sure to follow all instructions and contact us with any concerns.
Why Choose Us for Oral Surgery in Exton
Choose Integrated Dental Care in Exton for exceptional oral surgery services that prioritize your comfort, safety, and optimal results. Our team of skilled oral surgeons combines their extensive expertise with state-of-the-art technology to ensure the highest standard of care. Whether you require wisdom teeth extraction, dental implant placement, or corrective jaw surgery, our commitment to precision and patient-centered care sets us apart. We take the time to thoroughly assess your needs, explain each step of the procedure, and address any concerns, fostering a trusting and comfortable environment. Our modern facility is equipped to handle a wide range of oral surgical procedures, and our compassionate staff is dedicated to making your experience as smooth and stress-free as possible. With Integrated Dental Care, you can expect nothing less than excellence in oral surgery that restores your oral health and enhances your overall well-being.
---
We invite you to call (610) 600-9745 to learn if Exton oral surgery is the best way to treat your specific problem. Contact us to learn more.
---
Aligning Patient Experiences
"Loved that the doctor told me to call him Scott. He and his staff were friendly and professional. Excellent work was done on repairing my full upper denture!"
Andrea D.
WHY CHOOSE US?
LET US TRANSFORM YOUR SMILE
Cutting Edge Technology

We are constantly utilizing state of the art technology to provide our patients with superb care.

Welcoming Office Environment

We prioritize the comfort of our patients, so our friendly staff is always providing excellent and attentive care.

Expertise in Periodontics & Prosthodontics

Your dental health is always a priority. Our Doctor has been duel-trained in both periodontics & prosthodontics.

Comprehensive Dental Care

Our expert team is here to help with all dental needs, providing patients with personalized treatments.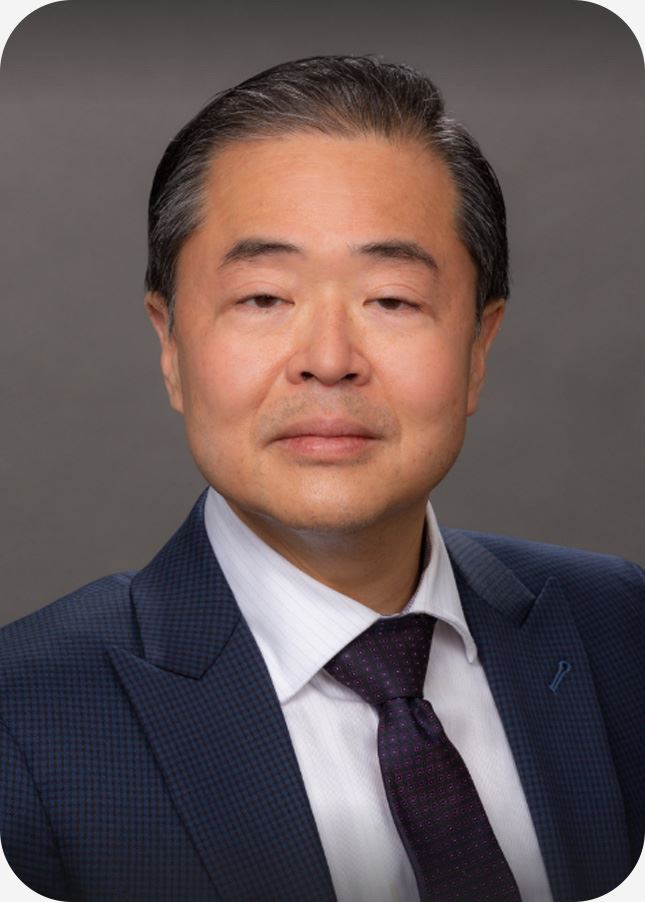 DR. SCOTT NAKAMURA
OWNER, DENTIST