Exton Dentures & Partial Dentures
Replacement Options for Missing Teeth
Are missing teeth interfering with your life? Do you want to find the right solution to restore the appearance and function of your smile? At Integrated Dental Care, our dentist offers customized treatment for our patients with options that include dentures and partial dentures in Exton.
---
We encourage you to contact our office at (610) 600-9745 to discuss solutions for dentures in Exton.
---
Benefits of Dentures
Missing teeth interfere with your ability to smile, speak, and eat normally. Depending on your needs, complete or partial dentures offer a non-invasive solution for replacing missing teeth. We offer customized treatment for dentures and partial dentures with options that range from removable dentures and temporary dentures to cosmetic dentistry procedures that offer a more natural looking and feeling result.
Finding the right solution for replacement teeth:
Boosts self-confidence
Enhances the appearance of your smile
Improves speech
Provides support for facial muscles
Enables you to enjoy a variety of foods
The biggest drawback of dentures is that they don't really feel like your own natural teeth. If you want a more secure, comfortable, and natural feel, there are modern cosmetic dentistry procedures that can provide a more permanent alternative to removable dentures. At Integrated Dental Care, we focus on offering the best option for the individual patient.
Types of Dentures
There are three main types of dentures: temporary dentures, complete dentures, and partial dentures. Each type of denture is used for a specific situation or requirement. Our office is equipped with cutting edge technology to ensure that our patients have access to the best treatments and procedures.
The most common types of dentures include:
Temporary Dentures – May be worn for a few months to replace a missing tooth while waiting for a dental implant or bridge
Partial Dentures – Used to replace a few missing teeth and held in place with a metal framework
Complete Dentures – A removable solution for a full set of replacement teeth.
We never try to sell a treatment, but take the time to assess your needs, listen to your concerns, and provide the information you need to make the right decision for you. We can help you explore the options that are available for dentures and partial dentures in Exton.
When does it make sense to get temporary dentures?
Temporary dentures are often used when a patient needs to have multiple teeth removed, and they serve as a temporary solution while the patient waits for their permanent dentures or dental implants. It makes sense to get temporary dentures in the following situations:
Immediate tooth extraction: If a patient needs to have multiple teeth extracted at once, temporary dentures can be inserted immediately after the procedure to help with the healing process and provide a functional bite.
Waiting for permanent dentures: Temporary dentures can serve as a temporary solution while a patient waits for their permanent dentures to be made. This can take several weeks or even months, depending on the type of dentures and the patient's individual needs.
Cosmetic reasons: In some cases, temporary dentures may be used for cosmetic reasons, such as to improve a patient's appearance while they wait for their permanent dental work to be completed. This may be particularly important for patients who are concerned about their appearance in social situations.
It is important to note that temporary dentures are not a long-term solution and may need to be adjusted or replaced as the mouth heals and changes shape. Patients should follow their dentist's instructions for caring for their temporary dentures and schedule regular check-ups to ensure they are healing properly.
Should I get complete dentures or dental implants?
The decision between complete dentures and dental implants depends on several factors, including the patient's oral health, budget, lifestyle, and personal preferences. Our Exton denture experts can help you decide which course of action is best for your unique situation.
Complete dentures are a more affordable option than dental implants and do not require surgery. However, they may require frequent adjustments and can cause discomfort and difficulty speaking or eating.
Dental implants, on the other hand, are surgically implanted into the jawbone and serve as a permanent replacement for missing teeth.

They are more expensive than dentures but offer superior functionality and aesthetics. They are also more comfortable and require less maintenance than dentures.
How Dentures Are Made
The process begins with scheduling an appointment for a consultation. We will perform a thorough examination to determine if dentures are the best solution for you and the type of dentures that is best suited to your needs. Molds, or impressions, are taken to create a set of dentures that fits perfectly and looks natural.
After the dentures are made, they are fitted to your teeth and adjustments can be made, if necessary. Removable dentures should be rinsed thoroughly and brushed with a denture brush to keep them clean. You should brush the inside of your mouth and use an antiseptic mouthwash to keep your mouth clean and your breath fresh. At night, dentures should be removed and soaked and put back in your mouth in the morning.
---
Call (610) 600-9745 to book an appointment and learn if our Exton dentures or partial dentures are the right solution for you.
---
Aligning Patient Experiences
"This office is the best of all. It is well run and equipped with all the latest equipment to do implants. There was very little pain compared to other periodontal worked I've had done I highly ..."
Joseph C.
WHY CHOOSE US?
LET US TRANSFORM YOUR SMILE
Cutting Edge Technology

We are constantly utilizing state of the art technology to provide our patients with superb care.

Welcoming Office Environment

We prioritize the comfort of our patients, so our friendly staff is always providing excellent and attentive care.

Expertise in Periodontics & Prosthodontics

Your dental health is always a priority. Our Doctor has been duel-trained in both periodontics & prosthodontics.

Comprehensive Dental Care

Our expert team is here to help with all dental needs, providing patients with personalized treatments.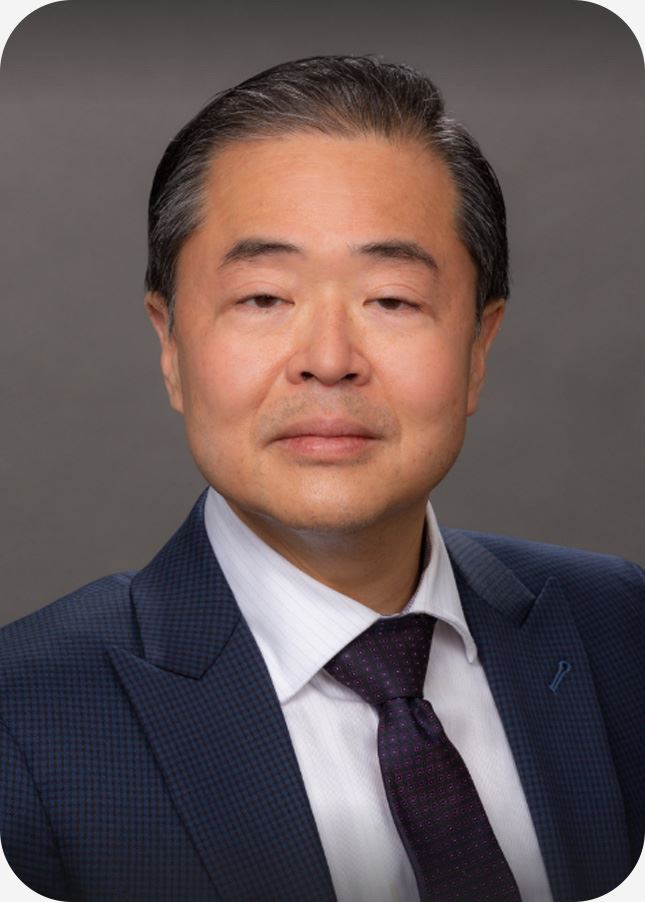 DR. SCOTT NAKAMURA
OWNER, DENTIST