Advanced Dental Technology in Exton
Comprehensive Dentistry and Superior Technology in Exton
At Integrated Dental Care, we create an experience that delivers the highest quality of care to our patients. Our team is specially trained in the most innovative dental procedures, and we are committed to utilizing state-of-the-art technology to elevate patients' experiences even further.
---
Contact us today to schedule an appointment and learn more about our advanced dental technology in Exton.
---
Some examples of the technologies we use to deliver unparalleled care include:
CBCT Scanner: The New Standard of Care, Are You Getting the Full Picture?
Cone beam computed tomography (CBCT) is rapidly becoming the new standard of care in dentistry. Although many dentists have yet to adopt this new standard, at Integrated Dental Care, we know how important this technique is for helping us diagnose dental issues and offer the best course of treatment for you.
What do we mean by standard of care?
Standard of care initially began as a legal concept for use in medical malpractice lawsuits. The standard of care entailed the normal precautions or steps that a doctor or dentist should take to ensure proper diagnosis and treatment of a certain condition.
Partially due to the influence of medical malpractice lawsuits, and partly because doctors and dentists are always interested in improving the scope of their profession, there is more talk among professionals about adhering to and improving the standard of care, especially with the ongoing evolution of advanced digital technology.
Why is CBCT becoming the standard?
Since its introduction, the profession has begun to understand the power of CBCT in analyzing and finding many chronic dental problems and conditions. Traditional x-ray techniques, both on film and digital, only provide a two-dimensional picture of a three-dimensional object. What the CBCT provides is a three-dimensional view of the bones, teeth, and other hard tissues. Because of this, it allows us to get a comprehensive view of areas that may have been hidden in traditional two-dimensional imaging. We can say goodbye to guessing what the three-dimensional shape of tissues might be on the basis of a simple, flat x-ray image.
The CBCT enables our dental team to gain a more thorough understanding of the structures within the tooth and jawbone, making it essential for modern Endodontics and dental implant planning. The CBCT has also become an important tool in evaluating sleep apnea risk as well as treatment planning for adult orthodontic cases to determine if tooth movement could potentially be detrimental to bone levels in the future.
How safe is the CBCT scanner?
Radiation safety awareness is always of concern. However, not all CBCT x-ray units are created equal. In general, advances in digital technology have permitted significant reductions in exposure compared to conventional film. The utilization of radiologic imaging software allows us to enhance and manipulate images. To put it in perspective, the background effective dose everyone is exposed to on a daily basis is 10 micro-sieverts (µSv). The dose per person from food per year is about 400 µSv; a full series of 18 individual x-rays, 70 - 90 µSv; a flight from New York to LA, 60 µSv; and smoking 1.5 packs a day, 36,000 µSv. On the other hand, the effective dose in some CBCT units can be as low as 27 µSv.
As with anything in medicine or dentistry, we must always weigh the risks against the benefits of our treatments. However, as the professionals you have trusted to oversee your care, we have an obligation to gather as much information as possible and utilize the most comprehensive diagnostic tools available.
Digital X-Rays
At Integrated Dental Care, we use digital X-rays to capture detailed images of the oral cavity. This technology allows us to reduce the patient's exposure to radiation by up to 90% as compared to traditional X-rays. Digital X-rays help us to identify and diagnose cavities and tooth decay, traumatized teeth, missing or extra teeth, issues like tumors and growths, and misalignment. Overall, the goal of digital x-rays is simply to get a full picture of your oral health, and we make sure to utilize that power for the health and wellness of our patients.
3D Scanner
3D scanners are changing the face of traditional dental impressions. Like the name suggests, 3D scanners are used to capture multiple images and assemble them in a 3D format. For patients who cannot stand getting impressions, gag with all the impression material that flows in their mouth and throat, and dislike the taste of the impressions, 3D scanners can be a great alternative. That's why we offer 3D digital impressions with the IntelliScan 3D. The technology produces impressions in less time and with minimal discomfort. In most cases, you won't have to wait more than 3-7 minutes in order for the impression material to set. When you combine this 3D scanner with our CBCT Scanner and X-Guide technology, it becomes clear that our technological advancements will provide you with an unparalleled, seamless experience.
---
If you are due for an x-ray, have been dealing with persistent gum and tooth issues despite treatment, or plan to have a dental implant, call us today at (610) 600-9745 or contact us online and set up an appointment to be evaluated via CBCT or 3D scanner. Scans take a matter of minutes, and we can obtain a wealth of information about your oral health status. In most instances, your insurance can cover all or a portion of the cost.
---
Aligning Patient Experiences
"This office is the best of all. It is well run and equipped with all the latest equipment to do implants. There was very little pain compared to other periodontal worked I've had done I highly ..."
Joseph C.
WHY CHOOSE US?
LET US TRANSFORM YOUR SMILE
Cutting Edge Technology

We are constantly utilizing state of the art technology to provide our patients with superb care.

Welcoming Office Environment

We prioritize the comfort of our patients, so our friendly staff is always providing excellent and attentive care.

Expertise in Periodontics & Prosthodontics

Your dental health is always a priority. Our Doctor has been duel-trained in both periodontics & prosthodontics.

Comprehensive Dental Care

Our expert team is here to help with all dental needs, providing patients with personalized treatments.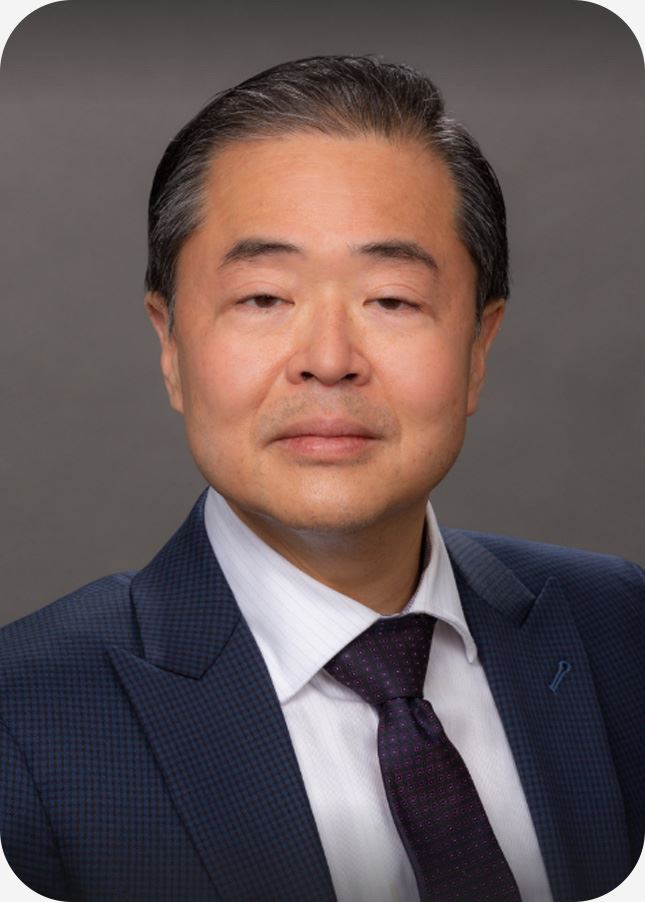 DR. SCOTT NAKAMURA
OWNER, DENTIST