Our Team
We're Ready to Help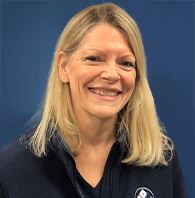 Dorsey, Office Manager
Dorsey joined Dr. Nakamura's office last year. She started out as a dental assistant for 7 years, then transitioned to the front desk for another 10 years. She brings her many years of expertise to our office. Dorsey loves our attention to quality care we give our patients and enjoys working beside a great staff! She has 2 children and 1 grandchild. She loves to decorate, cook and swim.
Amanda, Front Desk
Amanda has been with our team since October 2014. She works hard to make each of our patients' experiences enjoyable and informative, and seeing all of our amazing patients always puts a smile on her face. Amanda truly enjoys working with Dr. Nakamura and our team, and making our patients comfortable and happy makes her happy as well. Amanda has four beautiful daughters who keep life fun, interesting, and always on the go. In her spare time, she enjoys cooking, spending time with her family, and watching movies.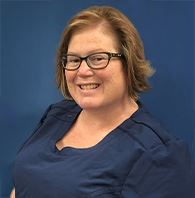 Kersten, Dental Hygienist
Kirsten, a native from Edgewater, MD, got her Associate of Science Degree in Dental Hygiene from Harcum College. She comes to Integrated Dental Care with over 20 years of experience as a hygienist. She had worked with Dr. Nakamura previously for four years in the University of Pennsylvania Faculty Practice Network. She is also certified in adult, child and infant CPR and Concussion Prevention. In her free time, she enjoys spending time with her 3 children and watching them compete in various sport activities as well spending time with her goldendoodle pup, Paddy. Having grown up around the water, she enjoys relaxing at the beach with a good book, as well as traveling. She especially can't wait for the MLB and NFL to resume.
Lauren, Front Desk
Lauren joined our team in March 2017. She has 10 years of experience as a dental assistant, and her knowledge of periodontics and strong communication skills allow her to better serve our patients and assist them in seeking and receiving treatment. Lauren enjoys working with Dr. Nakamura, our great team, and our wonderful patients. Lauren resides in West Chester, Pennsylvania, with her husband, two children, and two golden retrievers. Outside of the office, her hobbies include cooking, gardening, and enjoying the outdoors.
Cutting Edge Technology

We are constantly utilizing state of the art technology to provide our patients with superb care.

Welcoming Office Environment

We prioritize the comfort of our patients, so our friendly staff is always providing excellent and attentive care.

Expertise in Periodontics & Prosthodontics

Your dental health is always a priority. Our Doctor has been duel-trained in both periodontics & prosthodontics.

Comprehensive Dental Care

Our expert team is here to help with all dental needs, providing patients with personalized treatments.