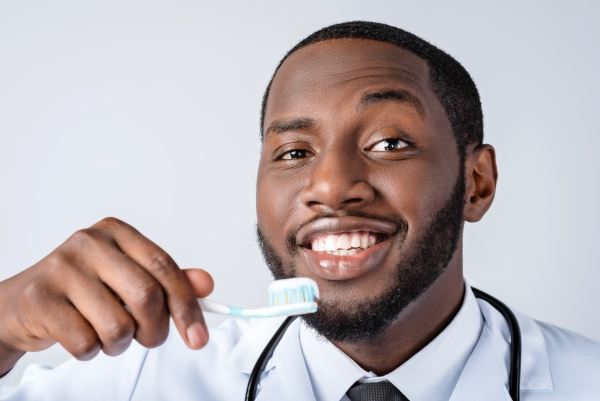 Are you wondering if a dentist can help you with tobacco cessation? The short answer is yes.
In fact, according to the Centers for Disease Control and Prevention, dental professionals can play a key role in fighting tobacco use. Tobacco is the number one cause of preventable death and disease in the United States.
As you already probably know, stopping smoking is one of the most difficult things for someone to do. Even if you want to stop smoking, it can still be quite challenging for you to do so. While willpower is part of the process, sometimes you just need some additional help. This makes contacting a dentist who has experience in cessation counseling a great idea.
How Tobacco Affects Your Oral Health
People who smoke tend to have concerns about how smoking will affect their lungs and their ability to breathe correctly. That said, they also tend not to understand that smoking will also negatively affect their oral health.
So what is it exactly that cigarette smoke can do to someone's teeth and gums?
It will eventually stain their teeth, making them various shades of yellow or even brown. It can also lead to a gum disease diagnosis. Tooth loss, caused by a decrease in oxygen in the bloodstream, can also occur. Tobacco can potentially lead to mouth cancer, which can have disastrous consequences.
Tobacco cessation counseling from a dentist
The American Dental Association has many resources that dentists can access to assist them in talking with their patients about tobacco cessation. Because a dentist is well educated in all things related to oral health, they can provide you with the facts about what smoking can do to your oral health.
They can also offer the support and encouragement you may need when trying to stop smoking, which has said to be very beneficial over the years. Dentists can prescribe medications that will help you to quit smoking. Combined with cessation counseling, medication has shown to be extremely helpful.
Do not let the term counseling steer you away. A dentist has the knowledge and tools to guide you as you make this positive health decision.
Ready to stop using tobacco?
Have you tried to quit using tobacco but failed? Maybe this is your first attempt at stopping, and you need some help to reduce your desire for just one more cigarette.
Whatever your case may be, speak to your dentist and ask if they can help you. You do not have to do this alone. Smoking and chewing tobacco can cause serious oral health concerns, so you need to receive a dentist's advice.
If you do not have a regular dentist, then please call us. We have helped many people with our tobacco cessation services. We have seen all types of cases, so do not think that your case is beyond repair. Our staff has the experience to answer your questions and can help craft a treatment plan that works for you.
Request an appointment or call Integrated Dental Care at (610) 600-9745 for an appointment in our Exton office.