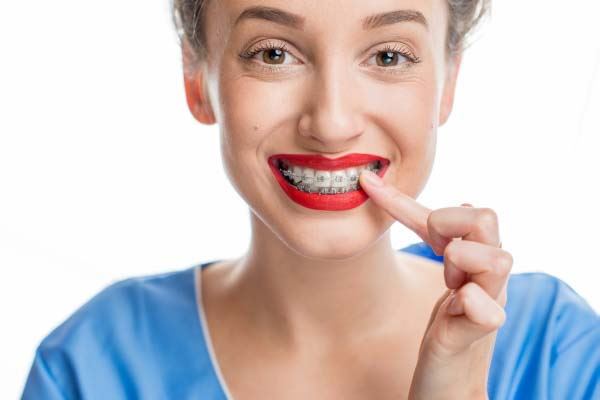 Many people want teeth straightening without having to wear traditional braces. Perhaps you are one of them. If you want the appearance of straighter teeth, but you do not want to go through the treatment plan of wearing braces, there are other options. Learn more about how you can have a straight smile without the need for metal brackets and wires.
The Alternatives to Traditional Braces
Traditional braces are still a popular option for dental patients who want straighter teeth. Yet, many times patients would prefer an alternative. Dentists may recommend some of the following procedures if someone is looking for teeth straightening.
Retainers
Retainers have existed almost as long as metal braces and are a common choice for the people who only have minor teeth misalignment. When sleeping, patients should wear the retainer. Sometimes a patient must wear it during the day as well. The severity of the alignment issues will determine how long the patient should wear the retainer. In some cases, patients will wear braces for a specified time and then switch to retainers to finish straightening their teeth. If the misalignment is too severe, dentists may not recommend retainers alone.
Invisible aligners
Invisible aligners are a recent breakthrough when it comes to teeth straightening. These aligners are a good option for the patients who want straighter teeth, but do not want the appearance of braces. Clear plastic trays are custom designed for each individual. These make up the invisible aligners.
Patients wear the trays between 20 and 22 hours a day. A person should only remove the trays when eating, flossing or brushing their teeth. One major difference between clear aligners and traditional braces is that a dentist must change the trays every two weeks. This keeps the teeth straightening and allows for clean trays. This is a good option for people who want a subtler tooth straightening technique.
Serial extraction
Misalignment often occurs in the younger years as baby teeth and adult teeth both fill the mouth. Sometimes, many teeth will erupt, and there is not enough room for them in the patient's mouth. A serial extraction is an effective solution for this situation. The dentist will keep an eye on the teeth as the patient ages. When the adult teeth get too close to the baby teeth, the dentist will remove the primaries to make more room and hopefully avoid misalignment.
Veneers
Dental veneers are wafer-thin strips of either porcelain or composite resin. The veneers go on the front of the teeth to cover up minor misalignment issues. The material used is color-matched to the rest of the patient's natural teeth. It can take two to three visits to place the porcelain veneers in the patient's mouth. Once in place, a patient should take care of them the same way they would take care of natural teeth.
Choosing the Right Teeth Straightening Plan
Whether you want a less noticeable treatment than braces or you would rather cover up minor misalignment problems, there are options available for you. You should talk to your dentist first. This is so you can learn which of these teeth straightening alternatives may suit you better than traditional braces.
Request an appointment or call Integrated Dental Care at (610) 600-9745 for an appointment in our Exton office.