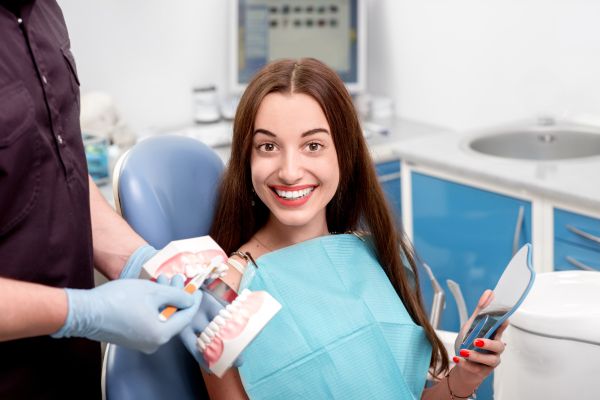 Have you ever wondered if you are the only one unsatisfied with your smile? Ask no more, a recent study conducted by The American Academy of Orthodontics indicates that only a third of all Americans are content with their smile. It is no wonder dental veneers have gained popularity as many people seek this option to acquire that set of amazing looking teeth that we all secretly wish for. Dental veneers are quite pricey, but they are worth every cent. Dental veneers are a thin layer of porcelain that is bonded permanently to the tooth to mask its shape, ensure proper positioning in the mouth, and give that glowing white color.
Before opting for procedures with smaller price tags, here are some of the reasons why many people choose dental veneers:
Aesthetics
This is the number one reason why many people go for dental veneers. Porcelain veneers are one of the most amazing dental procedures that treat various dental malaises. Whether you have spaces in between the teeth, crooked teeth or stained teeth, a set of dental veneers can transform your smile completely. Dental veneers help to improve chipped, cracked, discolored, broken, slightly misaligned, and widely spaced teeth. Aside from improving these commons problems, veneers also have the ability to completely solve the problem too.
Durability and Strength
Dental veneers are made from a strong and durable porcelain material that give your teeth a healthy and bright look for a beautiful smile. You can still enjoy your favorite meals without any worry.
Natural Looking Results
Dental veneers are made by specialists using high-tech inventions to ensure that they match the look of your natural teeth. The specialists handcraft the dental veneers perfectly in order to fit your dental structure.
A Quick and Simple Procedure
The dentist can complete the dental veneers procedures in only two visits. Dental veneers save you time as most corrective dental procedures can take a long time to complete. You can leave the dentist's office almost immediately after completing the placement procedure and carry on with your daily activities. You will not need any recovery time because the procedure does not cause pain or any form of discomfort.
Stain Resistant
Resistance to staining is one of the most attractive components of porcelain veneers. Unlike natural teeth, you can continue enjoying tea, coffee and other foods that stain the teeth and still maintain a bright white pearly smile.
Enhanced Confidence
Having a perfect set of teeth does a lot to your confidence. You will be able to smile and grin as much as you like without worrying about the flaws that your teeth might have had.  Your improved appearance will ultimately lead to a better quality of life.
When choosing veneers, you are entitled to ask many questions because the procedure is irreversible and it can only be replaced after 15 to 20 years. Do not be deceived by the quick and seemingly simple nature of the dental veneers procedure. It is, in fact, a complex procedure that should only be performed by highly skilled and experienced specialists.
Request an appointment or call Integrated Dental Care at (610) 600-9745 for an appointment in our Exton office.