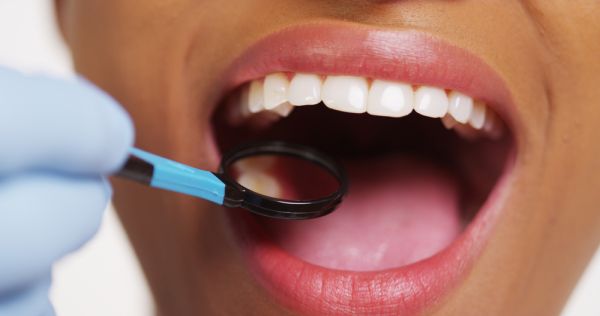 Wondering if you need a smile makeover? There are many reasons why you can choose to have your smile made over, as well as many options when it comes to making over your smile. The way your smile looks is important as you want to feel confident when smiling. When you feel confident in the way you look when you smile, then you are much more likely to show your smile off!
With the many smile makeover options available nowadays, know that you can make one or two small changes to your smile or three of four large changes. It is simply up to you when it comes to choosing how you want your smile to look.
Seven Reasons for a Smile Makeover
The following is a list of seven reasons why people are choosing to get their smiles made over nowadays:
1. Because they do not like the shape of their teeth
Teeth come in all different shapes and sizes. When someone feels their teeth are too big, too small, or are simply a shape that is unappealing, they can alter the shape or size of their teeth for a more appealing look.
2. Because they have damaged teeth
Examples of damaged teeth include chips and cracks. These can be repaired in a way so that they look brand new once again.
3. Because they have large gaps in between their teeth
Many people who have gaps in between their teeth feel self-conscious about these gaps, which can lead to their smile less often. There are makeover options that allow these gaps to be minimized to a point where the patient feels confident in showing off their smile.
4. Because they have stains on their teeth
It can sometimes be difficult to remove moderate to severe teeth stains, which can really dim the overall look of a smile. Choosing to get one's smile made over can remove any of these stains as well as whiten teeth the teeth, making for a really bright smile.
5. Because they have crooked teeth
Those who have crooked teeth can choose from a few different makeover options that can help straighten their teeth. Straight teeth not only make for a really great smile, but they also support a healthy mouth as it is much easier to clean teeth when they are straight.
6. Because they want to have a younger-looking smile
As people age, so do their teeth. Some of the more popular makeover options for creating a younger-looking smile include using dental implants, dental crowns, and dental veneers.
7. Because they want to feel confident when they smile
Everyone wants to feel confident in the way they look when they smile. That is the main reason why so many people are choosing one or more smile makeover options.
Are You Ready to Get Your Smile Made Over?
Getting a smile makeover is a very personal decision. The fact that today's dental options allow you to make your smile look how you want it to look means that you are able to take control of your smile.
Your first step is making a list of the things you want to change about your smile. Your second step is making an appointment with a dental professional in order to understand what is required to make it happen.
Request an appointment or call Integrated Dental Care at (610) 600-9745 for an appointment in our Exton office.